Nilima Kilachand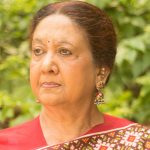 A patron of the arts, with a seasoned appreciation for Hindustani classical music, she arranges concerts, both public and private, and is actively engaged in the propagation and preservation of our classical heritage, under the aegis of Kilachand Foundation.
Parul Choksey
She has a passion for classical dance and is an Odissi dancer herself. With her keen sense of aesthetics, she is able to create the desired ambience in a chosen venue. She has played a meaningful role in serving the cause of girl's education and healthcare.
Minakshi Bajaj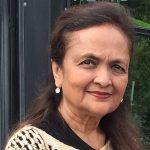 Belonging to a family associated with the freedom struggle & Gandhiji, she is a driving force within the Sahachari group due to her experience and insight into issues related to women. She has been associated with several family trusts and CSR activities of the Bajaj Group
Lakshmi Nair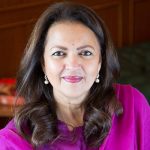 Being a hotelier's wife, she is involved in hotel management, besides contributing to the activities of WPO and the American School, promoting entrepreneurship in women and organizing Art camps for contemporary Indian artists. Lakshmi oversees the management of Beauty Salons, retail spaces and art galleries at various properties for The Leela Palaces, Hotels and Resorts across India. She is also Editor-in-chief of The Leela Magazine, the group's quarterly in-house luxury lifestyle magazine. She is a patron of the arts, a devoted animal lover and an active member of the Mumbai-based women's group Indus.
Gauri Daftary Pohoomul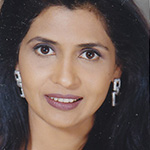 An active member of Chambers of Commerce, she serves trade and industry, and promotes entrepreneurship amongst women with her innovative ideas. Gauri also manages the family business of industrial construction.
Daksha Mehta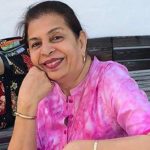 A versatile woman, she had put together a calendar of multi-cultural events in a span of six days for the international WPO off-sites, to show the best of Bombay and India to visitors from overseas.
Karuna Rajan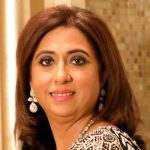 She is a graphic designer and ran her own studio, Color Story. Amongst her skills are designing space and interiors, personalized stationery and art work for publicity.
Amruda Nair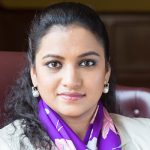 Third generation hotelier and animal lover, Amruda Nair has a Master's degree from the Cornell Hotel School and a diploma from the London School of Journalism. She strives to use her hospitality skills and interest in writing to support the Foundation's causes.
Brinda Khatau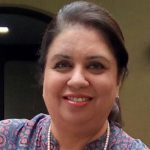 With her lineage of industry and business, she is herself an entrepreneur who independently manages an export company. Brinda supports women's empowerment, animal welfare and promotion of the Arts. She is a Council Member of The National Centre for Performing Arts and a Trustee of Bombay Society for Prevention of Cruelty to Animals.
Mala Goenka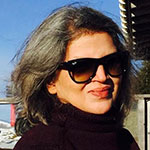 Her social involvement is in the field of education for visually impaired and mentally challenged chidren for about 6 years. She is presently the Hon. Secretary of the Victoria Memorial School for the Blind at Tardeo. She plays a vital role in sourcing and tapping debut talent, and converting it into budding entrepreneurship with her valuable guidance.
Pallavi Kanoria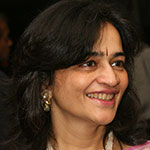 A working woman, she has always been interested in promoting the cause of entrepreneurship in women and education. As a housewife to a mill owner, she started a ladies' club with the officers' wives. The group helped women to become self-sufficient by providing them with necessary start- up equipment such as sewing machines.
Sheela Bhogilal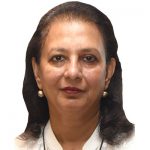 She is a moving force at two NGOs: Isha Foundation, which brings about development and progress in the lives of the rural poor, and BSPCA, an animal rights organization.
Madhu Ruia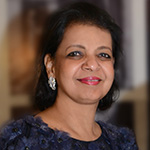 Madhu Ruia has been integrally involved in the Essar Group's CSR initiatives that include educational and environmental projects. Being a trained sitarist, and an exponent of Sanskrit literature she is an advocate of the Arts and Culture and a believer in continuous learning.
To bring both these passions together, she started Avid Learning, a unique initiative which not only serves as the cultural philanthropy arm of the Essar Group, but has grown into a premium cultural platform.
Bijal Meswani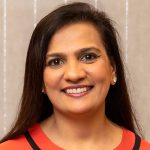 She is a lawyer turned homemaker. She supports various charitable causes, including the mid-day meal programme of ISKCON, Jai Vakil School, The Magic Bus. Bijal is keenly interested in photography and performing arts.
Amrita Kilachand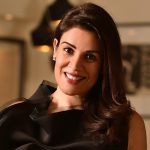 A former banker, she enjoys scouting entrepreneurial opportunities and being a full time mother. A keen art appreciator and enthusiast, she is passionate about the various forms in which art manifests itself in life.
An intrepid traveller and voracious reader, Amrita loves learning as a multi-disciplinary and multi-sensory process and feels very strongly about empowerment through education. She is actively involved with fund-raising activities for deserving NGOs.
Smita Parekh
She is Director of The United World Colleges Committee (India). Her work involves selection of candidates for IB Diploma course for 11th and 12th grade, finance, new projects, liaison with UWC International Office and Overseas UWCs.
She is also a member of several not-for-profit organizations including Seva Sadan School for Computer Education, and "Empathy", an NGO for physically abused women.